Marvel's The Falcon and Winter Solider mini-series on Disney Plus has kept me watching for the past six weeks. This Marvel spin off introduces the backstories of Captain America's two friends Sam Wilson, the Falcon and Bucky Barnes turned White Wolf, turned Winter Solider. Both of these characters have minor roles in Avenger's Infinity War and Endgame, as well as all the Captain America movies. There is lots of action and then there are many subplots throughout the series that address American's past involvement in war, medical experimentation on African American soldiers, racism, and the world's responsibility to refugees.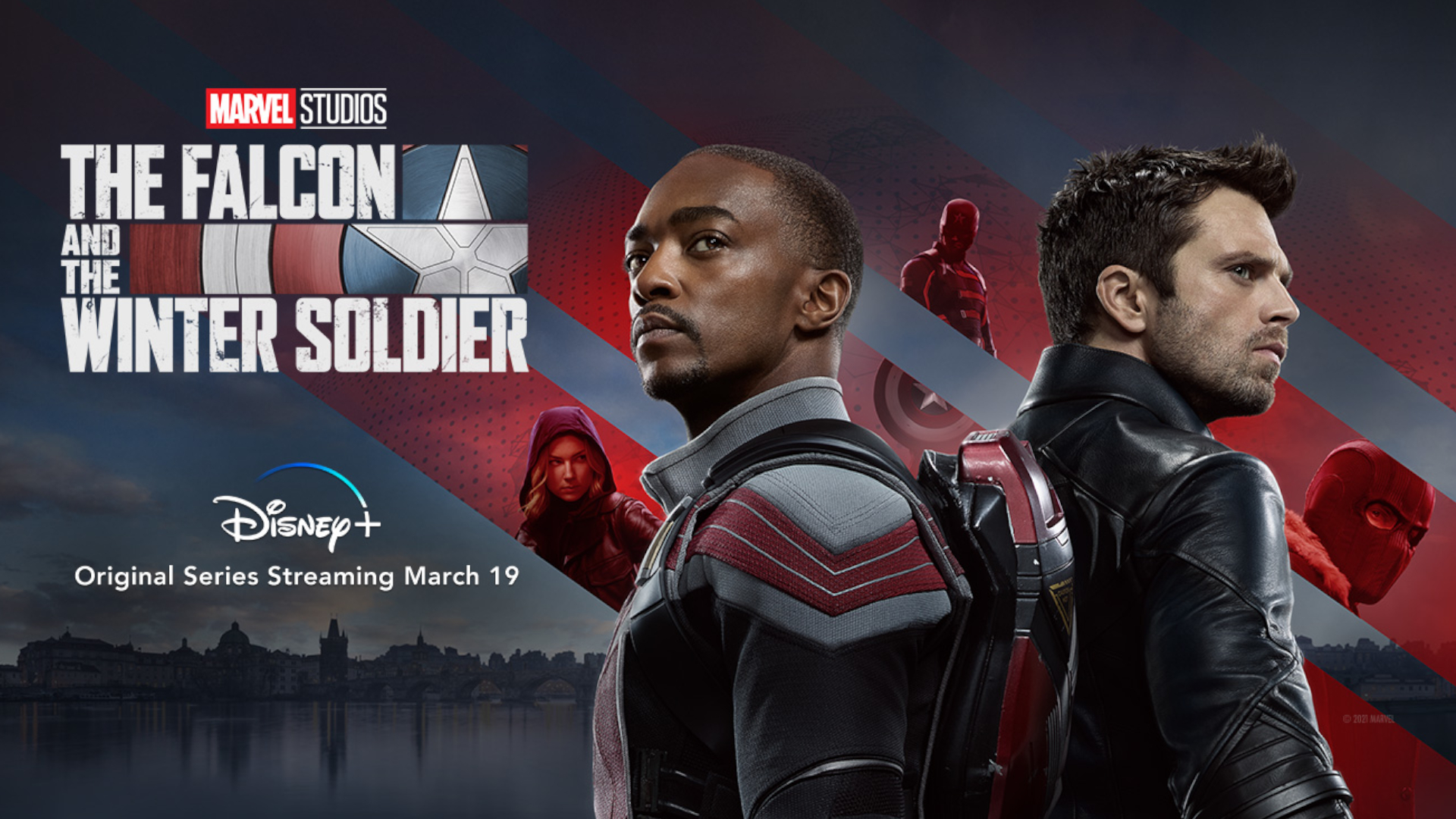 Every episode I watched I thought how can I bring this into my classroom as a teaching text. The ethical questions raised in the series are current controversial topics that connect to history, civics, and global issues.
What are the symbols of America and what do they stand for?
What are the benefits and consequences of taking (or giving people) a super solider serum?
Who's responsibility is it to take care of refugees?
What does "one world and one people" mean?
We cannot ignore the fact that the series took on some of these tough questions all the while Sam's journey of becoming the next Captain America. Erik Amaya writes for Rotten Tomatoes, "But for all those interesting global issues, the series really revolved around Sam's emotional journey to accepting the Captain America identity. From the financial struggles Black people face on the regular to the way they are used and tossed aside by the military, the series constantly introduced reasons why Sam might not want to wear the U.S." 
Erik Deggans reports for NPR, "But having a Black man step up to be a symbol of America at a time when police brutality and systemic racism are front-page issues couldn't be a simple matter."
"Every time I pick this thing up, I know there are millions of people out there who are going to hate me for it," Wilson says in one poignant speech in the season finale. "Yet I'm still here. No super serum. No blond hair or blue eyes. The only power I have, is to believe we can do better." Deggans responds, "At a time when average people are risking their safety to protest police brutality, putting so much on the line for the belief that America can be made better by the hard work of earnest people, that kind of speech feels like a rallying cry."
So where does this fit into my curriculum?
My students are currently working on an independent reading unit on World War 2. Last week I introduced a side quest or call it a slide deck I created about Marvel tackling WW2 starting with X-Men and then looking at Captain America and The Falcon and Winter Solider — or should I say Captain America and the Winter Solider.
The slide deck introduces students to X-Men's Magneto and his origin story as a Holocaust survivor in comics and the movies. Students learn about the Nuremberg Laws, Auschwitz, Dr. Mengele, and Sonderkommandos. The slide deck also gives the history of Captain America's first comic, the connection between Red Skull, Captain America's Arch Enemy and his connections to Hitler. There is the topic of super solider and eugenics that a connects with the current series of The Falcon and the Winter Solider. At the end of the slide deck I include two different Roll the Dice Activities based on whether students are Marvel fans or not.
If you have ideas for using Marvel in your classroom, share your ideas in the comments section of this blog. I would love to get more ideas and even collaborate with others.